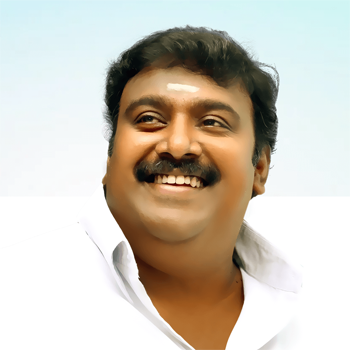 We treasure our esteem bliss to be a functionary in our Aditya family, really keen to work in our outstanding organization like the sway of green leaves in summer forest, while our staff, parents and school members: all dealing with the finest learning syllabus, auspicious for our learners, making our attempt ahead to endure our institutional focus on educational brilliance, eventually organize our students to be wide-ranging proficient.
Aditya sustains a collective effort in our vital school ambience bestowing an elite educational experience to our scholars with CBSE 'quality and equity based education', instilling our inbuilt academic spotlights : NCERT Curriculum, NABET Procedures, QCI, IFI, NIOS Reputed Assessment Accreditations, Topnotch education from Elementary to Senior Secondary Level, giving the first-rate academic prospects at all times for our students to be brilliant in verbal computational virtual intelligence, co scholastic events, games sports culture and a range of socio – cultural club precincts..
Just how do we behold the stride of prospective evolve in our flight! Achieve pervasive prominence for our peerless distinction in the ground of Education; and set a standpoint frontline up ever to launch a higher scholastic venture in good conscience; the awesome bliss and scads of odds laid here make the success truly gratifying and inspiring
निश्चित्वा यः प्रक्रमते नान्तर्वसति कर्मणः ।
अवन्ध्यकालो वश्यात्मा स वै पण्डित उच्यते ॥
The wisest mind lets a firm commitment preceding endeavors, task accomplishment preceding long rests, control on cognizance not to waste time
Aditya provides a safe, affirmative and compassionate school experience so that all students feel valued and confident to achieve their own best and hence has been consistently ranked among the top performing CBSE Affiliated schools. We continue to support a wide array of exemplary academic, athletic, social opening for all students and remain dedicated for our school wide loyalty that: the multiparty instructional strategy in our educational trust has been marking an accolade to our school members and ever perfect path to enrich pace setting achievements to maximize our student success.
The hallmark of Aditya education is that the teachers work diligently to fulfill their liability as educators to hand hold our students to the highest values of intellect, citizenship and reach them out to the world of Medical, Engineering, Accounting, Technological, Legal and Linguistic Supremacy.
As a school with distinction, Aditya trusts that education must prepare children to widen multinational perspective. The school covers diverse learning competency that proves to be an ardent experience for young minds facilitating them to stride with brilliance. We seek to profile our students to be a paradigm of mission and ingenuity, facilitate them to reason significantly, converse well with integrated values and bestow skills required for progress in our increasingly unwavering world.